Mountain biking and E-Biking
The journey starts from Al Plan (St. Vigil) through Valle di Rudo (Rautal) and Val dai Tamersc to Pederü (1548 m). The Munt de Gran Fanes (Großfanesalm, 2102 m), where the path divides, is reached via the road to Munt de Pices Fanes and via the Ju de Limo (2102 m). From here it is possible to drive east through the Fanestal in the direction of Cortina d'Ampezzo or to the south west (partly via hiking trails) to the Abteital (S. Ciascian, La Ila).
The »Nature park circuit « is a popular route: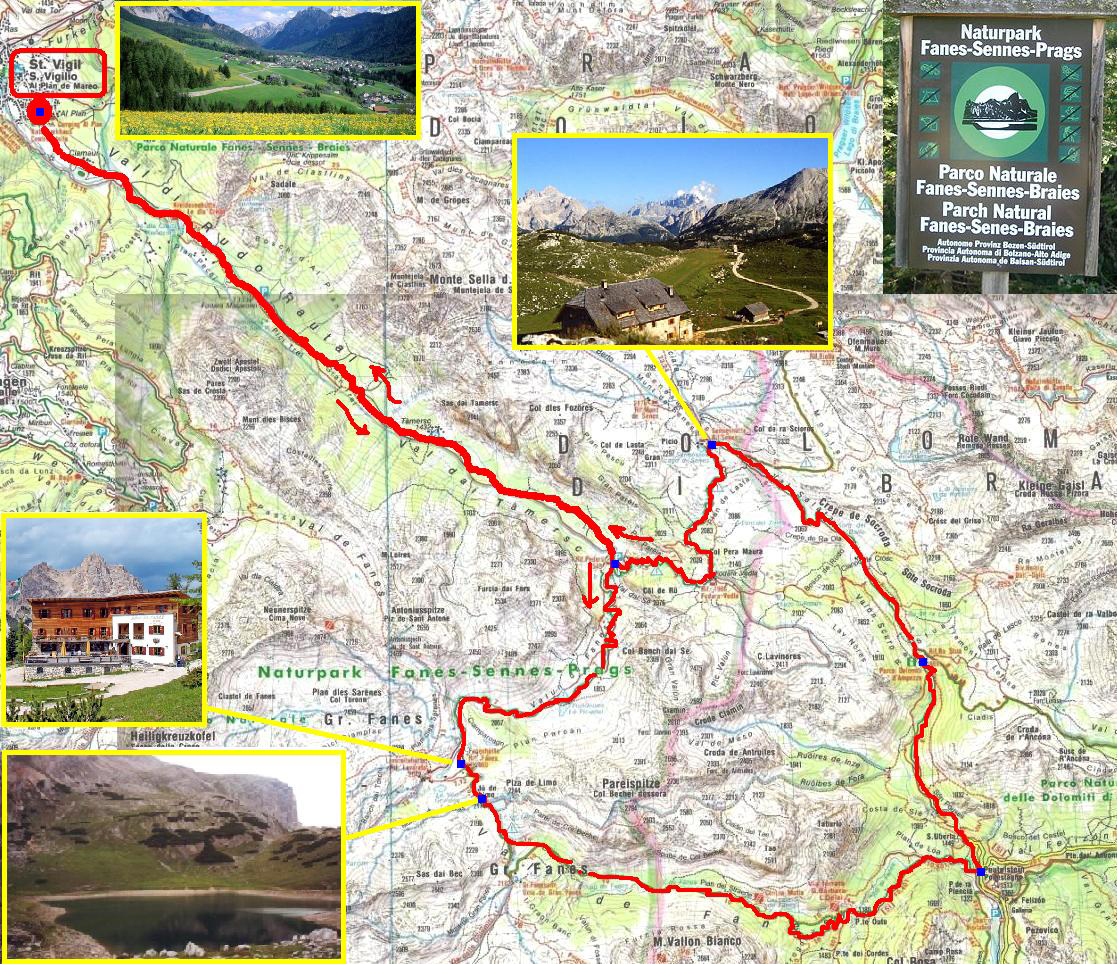 Pederü – Üćia de Fanes – Ju de Limo – Üćia de Gran Fanes – Val de Fanes – Fiames –Rifugio Ra Stua – Üćia de Sennes – Üćia Fodara Vedla – Pederü.
The tour has a route distance of approx. 35 km, approx. 1500 metres to tackle.
There are chargers at each hut. Please take cable or charger with you.